THE MISSION
Barley, yeast, water, oak, and the pursuit of happiness. These make up the foundation of what we here at Boulder Spirits stand on. We're a small Colorado whiskey company with big dreams, bigger goals, and the biggest pot still in the state. We're here to make our best versions of American Single Malt Whiskeys, Bourbons, and Gins that our team can. We hope you can find us in your future, whether by visiting the distillery for a tour and tasting, or seeing our products at your favorite spirits retailers and finer whiskey serving establishments.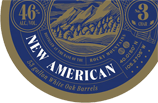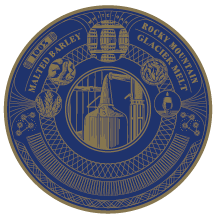 THE CHIEFTAIN
Alastair Brogan has had a few lives: a Royal Air Force veteran, Vice President of the family business, 'voted off' reality TV star (internet it!), world traveler, and now owner/operator of Boulder Spirits by Vapor Distillery. While Alastair certainly could have stuck to the long, brittle winters of Scotland to pursue his lifelong dream and make whiskey at home, his sense of adventure and intrigue for innovation made not only the United States, but, most accordingly, Colorado the perfect place to settle. Upon commissioning a 1,000 gallon copper pot still from the famed Forsyths (one of the oldest still makers in the world), he packed up the caravan with the family at his side and found a home in Boulder, Colorado. This is a place that breeds adventure and innovation.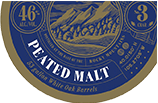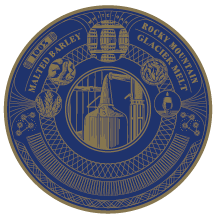 THE MOVEMENT
Unbeknownst to Alastair during his pursuit of whiskey, an entire movement was abrew. Since the day we filled our first freshly charred, virgin American Oak barrel with malt whiskey to the day that we filled our first bottle, the American Single Malt Whiskey category was born. Around the country, as well as the world, the taste for American Whiskey has grown. The thirst for Bourbon stays strong, but this country is great at many things, and innovation is absolutely one of our greatest. This innovative mindset shared by distillers in every corner of this country has created an entirely new set of flavors to explore; these flavors all begin with one common source: 100% malted barley. Currently, there are over 130 distilleries that have ventured into the American Single Malt Whiskey realm, each with as different of an approach to creating whiskey from each other as the next. Single malt whisky is made in many, many countries around the world, but only the United States utilizes the virgin American Oak as a standard. We believe that is the truest defining characteristic of American whiskey.

We take traditions from Al's homeland, along with American ingenuity to find a balance that creates award winning whiskeys: distillers malted barley, a Scottish pot still, #3 char American White Oak barrels, aged in an arid, high elevation climate, and cut with the celebrated Eldorado Springs water. This is our American Single Malt.