Boulder Spirits Navy Strength Gin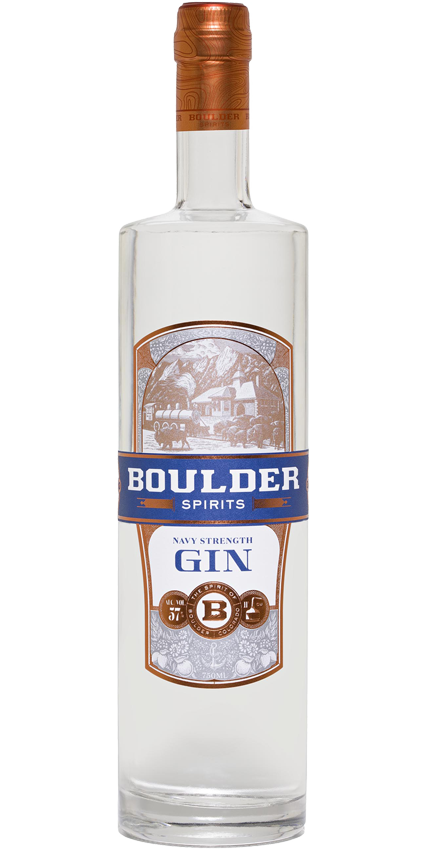 Boulder Spirits Navy Strength Gin
This is for cocktails. (And for those that want the extra oomph.) Bottled at 57%, this isn't just about making a more potent potable. The concentration of botanical oils also rises with the proof, making a gin that can stand out in all cocktails, yet still sippable on its own. Though, perhaps with ice at the ready!
Profile:
For the cocktail maker. Big gin made to stand up to multiple cocktail ingredients.

Bottled at 114 proof, or 57% abv. Makes a hefty g&t.