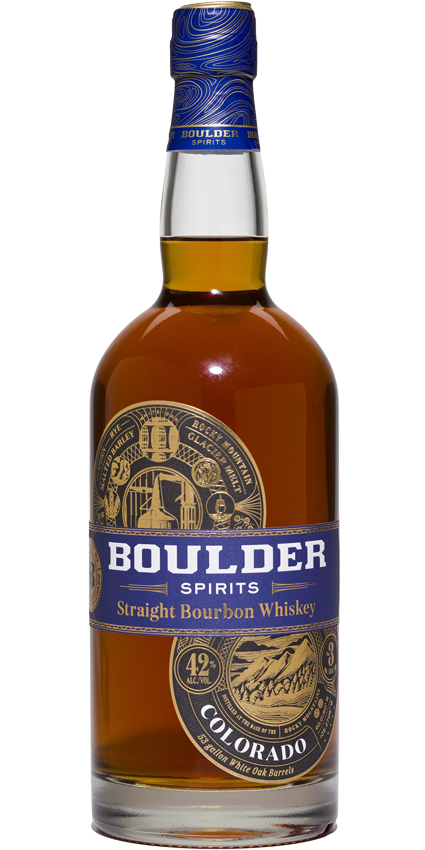 Straight Bourbon Whiskey
The very first of our whiskeys to be released, Boulder Bourbon has been a crowd favorite
for years. Incredibly soft, approachable bourbon with distinct apple notes throughout, this
bourbon earned a double gold medal from the esteemed San Francisco Spirits Challenge.
Profile:
Less sweet and less heat. Our high malted barley recipe yields a soft, approachable bourbon with apple butter, cinnamon and kettle corn notes.
51% corn, 44% malted barley, 5% rye; Pot distilled and aged in a dry, mountain climate.
Boulder Spirits American Whiskey